Toyota Suppliers'
Club Directory
SEARCH
TSC Directory -
Electronics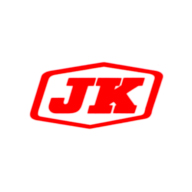 Company Information
Company Name
J.K. WIRE HARNESS SDN. BHD.
Director Name
MR.LIM KHENG CHYE
Director Position
MANAGING DIRECTOR
Company Address
NO. 7 & 9, JALAN FIRMA 2/2, KAWASAN PERINDUSTRIAN TEBRAU 1, 81100 JOHOR BAHRU, JOHOR, MALAYSIA.
Factory Address
NO. 7 & 9, JALAN FIRMA 2/2, KAWASAN PERINDUSTRIAN TEBRAU 1, 81100 JOHOR BAHRU, JOHOR, MALAYSIA
Contact Information

Office Telephone No
+607-3548 886
Office Fax No
+607-3548 597
Factory Tephone No
+607-3548 886
Factory Fax No
+607-3548 597
Website
http://www.jkwh.com.my
Contact 1
MR.VINCENT CHEAH
Contact 1 Email
vincent@jkwh.com.my
Contact 1 Position
SENIOR MANAGER - BUSINESS DEVELOPMENT
Other Information
Company Registration No
53725-K
Date of Incorporation
31-12-1979
Current Paid-up Capital
MYR 2 MIL
Annual Sales Turnover
MYR 320 MIL
Number Of Employee
2000
Product Manufactured
Wire Harness for Automobiles & Automotive Wire Cables.
Certification & Standards
ISO/TS 16949, ISO 9001, ISO 14001 & OHSAS 18001
Technical Collaborators
SUMITOMO WIRING SYSTEMS, LTD., JAPAN (JV & TA) & KYUNGSHIN CORPORATION, S. KOREA (TA)
Main Production Process
Cut & Crimp, Wire Harness Assembly, Automotive Wire Cables Manufacturing
Manufacturing Facilities
Cut & Crimp Production Line, Wire Harness Assembly Line, Automotive Wire Cables Production Line
Other Customers
PERODUA, HONDA, PROTON, NISSAN, SUZUKI, DAIHATSU, HYUNDAI, INOKOM & MAZDA
Company Introduction

J.K. Wire Harness Sdn. Bhd. (JKWH) is a subsidiary of TSM Global Berhad, a company listed on Bursa Malaysia. Incorporated in 1979, JKWH was set up to meet the needs of the growing automobile industry in the country and in the region. Since incorporation, JKWH has grown into a leading manufacturer of automotive wire harnesses.
Our continuous focus on quality and customer satisfaction has resulted in the increase in demand for our products by major automobile manufacturers in both the local and the international markets.
Our main manufacturing facility is in Johor Bahru - Johor, with two additional plants located in Rengit – Johor and Tapah - Perak. We maintain a logistics centre in Cheras - Kuala Lumpur to efficiently serve our customers in both North and Central Malaysia.
We are proud to acknowledge that our commitment to excellence in wire harness manufacturing is driven by our customers' high expectations & the stringent requirements of the industry.