Toyota Suppliers'
Club Directory
SEARCH
TSC Directory -
Show All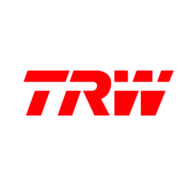 Company Information
Company Name
TRW AUTOMOTIVE (LUCAS VARITY (M) SDN. BHD.)
Director Name
MR.SURESH SAMMUGGAM
Director Position
DIRECTOR OF SALES AND CUSTOMER DEVELOPMENT
Company Address
LEVEL 1, QUILL BUILDING 3, 3501, JALAN TEKNOKRAT 5, 63000 CYBERJAYA, SELANGOR D.E. MALAYSIA.
Factory Address
LEVEL 1, QUILL BUILDING 3, 3501, JALAN TEKNOKRAT 5, 63000 CYBERJAYA, SELANGOR D.E. MALAYSIA.
Contact Information

Office Telephone No
+603-8319 8253
+603-8319 8282
Office Fax No
+603-8319 8320
+603-8319 8283
Factory Tephone No
+603-6099 5999
Factory Fax No
+603-6099 5997
Website
http://www.trwauto.com/
Contact 1
MR.RAVI SHANKAR
Contact 1 Email
RAVI.SHANKAR@TRW.COM
Contact 1 Position
SALES MANAGER
Contact 2
MS.LAY OI LIAN
Contact 2 Email
OILIAN.LAY@TRW.COM
Contact 2 Position
SENIOR EXECUTIVE
Other Information
Company Registration No
461485-A
Date of Incorporation
24-04-1998
Current Paid-up Capital
MYR 48 MIL
Number Of Employee
201
Product Manufactured
Foundation Brake, Actuation, Abs Modulator & Sensors, Modules, Steering, Subframe, Airbag ECU & Sensors
Certification & Standards
ISO/TS 16949: 2002, ISO14000, TS16949 & QS9000
Technical Collaborators
TRW AUTOMOTIVE (GLOBAL)
Main Production Process
Braking System, Steering System & Module Assembly.
Manufacturing Facilities
Facilities In MALAYSIA, THAILAND, CHINA, JAPAN, KOREA, EUROPE & AMERICA.
Other Customers
TOYOTA, PROTON, PERODUA, DAIHATSU, FORD & HONDA.
Company Introduction

TRW's focus is on developing a complete range of safety systems to help protect drivers and other road users. Working with the world's leading car manufacturers, TRW designs, develops and manufactures intelligent safety solutions for all major automotive markets.
TRW's portfolio includes a full range of active and passive safety system. Technologies include electronics, vehicle control, driver assist, braking, steering, suspension and occupant safety systems (steering wheels, seat belts and airbags).