Toyota Suppliers'
Club Directory
SEARCH
TSC Directory -
Metal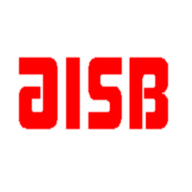 Company Information
Company Name
AUTOMOTIVE INDUSTRIES SDN. BHD.
Director Name
MR. FADZIL BIN ISMAIL
Director Position
EXECUTIVE DIRECTOR
Company Address
LOT 9, JALAN PUCHONG, SECTION 22, LION INDUSTRIAL PARK, 40300 SHAH ALAM, SELANGOR DARUL EHSAN, MALAYSIA.
Factory Address
LOT 5, JALAN JELAWAI, BANDAR PROTON, 35900 TANJONG MALIM, PERAK DARUL RIDZUAN, MALAYSIA.
Contact Information

Office Telephone No
+603-5191 8487 *(Office and Factory)
Office Fax No
+603-5191 1604 *(Office and Factory)
+603-5542 1091 *(Office and Factory)
Factory Tephone No
+605-4584 960 *(Warehouse)
Factory Fax No
+605-4585 923 *(Warehouse)
Website
http://www.aisb.com.my
Contact 1
MR. CHE ISMAIL BIN CHE COB
Contact 1 Email
cheicc@toyota.com.my
Contact 1 Position
AGM SALES, ENG & RND DIVISION
Contact 2
MR.MOHD AMIN BIN ISMAIL
Contact 2 Email
mohdai@toyota.com.my
Contact 2 Position
GM OPERATION
Other Information
Company Registration No
008092-V
Date of Incorporation
14-10-1968
Current Paid-up Capital
MYR 3 MIL
Annual Sales Turnover
MYR 323 MIL
Number Of Employee
594
Product Manufactured
Exhaust System, Catalytic Converter Canning Assembly, Reinforcement Instrument Panel, Seat Frame for Automotive, Thermostat Pipe, Automotive Stamping Parts, Exhaust Manifold and Pipe Tubing for Automotive.
Certification & Standards
ISO 9001 : 2008
ISO/TS 16949 : 2002
ISO 14001 : 2004
OHSAS 18001 : 2007
Technical Collaborators
SANKEI INDUSTRY CO. LTD. (JAPAN), SANKEI GIKEN KOGYO CO. LTD. (JAPAN), SANGO CO. LTD. (JAPAN) & YUTAKA GIKEN CO. LTD. (JAPAN).
Main Production Process
Welding, Brazing, Spinning, Painting, Bending & Stamping.
Manufacturing Facilities
Pipe Making Machine, Stamping Machine, Bending Machine (CNC & Mandrel), End seaming Machine, Spinning Machine, Robot Welding & Spot Weld, Welding Machine & Auto Weld, Plasma Inverter, Paint Shop, Auto Rolling Machine & Brazing.
Other Customers
PERODUA, PROTON, ASSB, HONDA, HINO, SWEDISH (VOLVO), ISUZU HICOM, INOKOM, HYUNDAI SIME DARBY, BMW, TAN CHONG MOTOR (NISSAN) & DAIHATSU.
Company Introduction

It is a wholly owned subsidiary of UMW TOYOTA Motor Sdn Bhd, which belongs to the following well-established companies :-

• UMW CORPORATION Sdn Bhd, Malaysia --> 51%
• TOYOTA MOTOR Corporation, Japan --> 39%
• TOYOTA TSUSHO Corporation, Japan --> 10%

Our Vision
To be a WORLD CLASS MANUFACTURER for exhaust system and automotive components.

Our Mission
To strive towards MANAGEMENT EXCELLENCE OFFERING SIX SIGMA quality level of products and services. The ultimate goal is achieving highest customer satisfaction by providing the best product quality, competitive price and world class management practices.

Our Quality Policy
To provide QUALITY PRODUCTS AND SERVICES THAT EXCEED CUSTOMER'S REQUIREMENT.
AISB is also committed to develop a systematic approach that integrate individual Quality Objectives into yearly Company Objectives for continuous improvement.