Toyota Suppliers'
Club Directory
SEARCH
TSC Directory -
Show All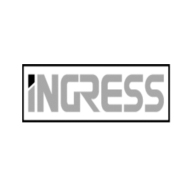 Company Information
Company Name
INGRESS ENGINEERING SDN. BHD.
Director Name
TN.HJ MOHD SORIHAN BIN MOHAMAD
Director Position
MANAGING DIRECTOR
Company Address
PT 2475-2476 KAWASAN PERINDUSTRIAN, NILAI, P.O BOX 45, 70807, NILAI NEGERI SEMBILAN.
Factory Address
PT 2475-2476 KAWASAN PERINDUSTRIAN, NILAI, P.O BOX 45, 70807, NILAI NEGERI SEMBILAN.
Contact Information

Office Telephone No
+606-7995 599
Office Fax No
+606-7995 597
+606-7995 598
Factory Tephone No
+606-799 5599
Factory Fax No
+606-7995 598
Website
http://www.ingresscorp.com.my
Contact 1
MR.MOHD SALIHIN DAUD
Contact 1 Email
marketing_nilai@ingresscorp.com.my
Contact 1 Position
MANAGER
Other Information
Company Registration No
216594-T
Date of Incorporation
07-05-1991
Current Paid-up Capital
MYR 46.8 MIL
Annual Sales Turnover
MYR 52 MIL
Number Of Employee
125
Product Manufactured
Beltline Mldg Outer, Weatherstrip Inner, Heatsheild,Impact Beam,Windsheild & Rear Window Moulding.
Certification & Standards
QS 9000/MS ISO 9002, TS 16949-2002,ISO 14001 & OHSAS 18001
Technical Collaborators
KATAYAMA KOGYO CO LTD, JAPAN
Main Production Process
Rollforming, Extrusion, Flocking & Stretch Bending.
Manufacturing Facilities
Roll Forming Machine, Plastic Extrusion Machine, Flocking Machine , Stretch Bending Machine, Press Machine (15t ~ 60t) & Vertical Injection Machine.
Other Customers
PROTON, PERODUA, APM PLASTIC & DELLOYD INDUSTRIES
Company Introduction

Ingress Engineering Sdn Bhd core expertise is in the manufacturing and supply of roll formed plastic co-extruded mouldings and weatherstrips for technology intensive automotive industry. Ingress Engineering combines the expertise of intergated manufacturing capabilities through its subsidiaries Ingress Autoventures Co Ltd , Thailand (Ingress Autoventures), PT Ingress Malindo Ventures, Indonesia (PTIMV) and Talent Synergy Sdn Bhd. Bangi. The Company's production capability is equipped with state-of-the-art facility, employing cutting edge technology in roll forming, flocking and stretch bending processes. Ingress Engineering moulding plant today has the capacity of manufacturing 40 different components of beltline mouldings,weatherstrips,roof plillar drip mouldings,rear window moulding, windsheild moulding & heatsheild.in accordance with international standards and specifications. Currently, Ingress Engineering production caters for Perusahaan Otomobil Nasional Berhad (PROTON), Perusahaan Otomobil Kedua Sdn Bhd (PERODUA) and the second tier of PROTON i.e Delloyd Industries (M)Sdn Bhd HICOM Tech See Sdn Bhd.