Toyota Suppliers'
Club Directory
SEARCH
TSC Directory -
Others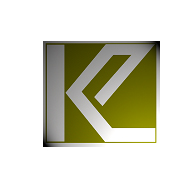 Company Information
Company Name
KEJURUTERAAN EMAS SDN. BHD.
Director Name
MR. SHAHARUDIN B. AHMAD
Director Position
GENERAL MANAGER
Company Address
LOT 5 & 6 , JALAN FIMAS, OFF JALAN SIMPANG BALAK, KAWASAN PERINDUSTRIAN FIMAS, KAJANG 43000 SELANGOR.
Factory Address
LOT 5 & 6 , JALAN FIMAS, OFF JALAN SIMPANG BALAK, KAWASAN PERINDUSTRIAN FIMAS, KAJANG 43000 SELANGOR.
Contact Information

Office Telephone No
+603-8738 1192
+603-8738 1194
Office Fax No
+603-8738 1187
Factory Tephone No
+603-8738 1192
Factory Fax No
+603-8738 1187
Website
http://www.kesb.com
Contact 1
MR. SHAHRUL HISHAM B. MUSA
Contact 1 Email
sabara@kesb.com
Contact 1 Position
HEAD OF DEPARTMENT, BUSINESS DEVELOPMENT
Other Information
Company Registration No
30203-W
Date of Incorporation
17-11-1976
Current Paid-up Capital
MYR 1.5 MIL
Annual Sales Turnover
MYR 12 MIL
Number Of Employee
60
Product Manufactured
Automotive Interior Trims and Insulators
Certification & Standards
ISO TS16949 : 2009
Main Production Process
Forming Insulators , Parcel shelf , Pad dash panel, Trunk floor board, Damping sheet.
Manufacturing Facilities
Hydraulic hot press machine, Hydraulic cold forming machine, Stamping press machine
Other Customers
PROTON, HONDA, HYUNDAI, MAZDA, NAZA, GCSIB
Company Introduction

Kejuruteraan Emas Sdn Bhd is a leading engineering company involved in the design and manufacturing of automotive interior trim and insulator components. Established as an engineering and metal-works firm in 1976, the company began its automotive division in 1983. In the early years, KESB operated one hydraulic stamping machine in a 400 square meter plant. By 1987, we moved to a bigger factory with over 1,000 square meter floor space and in 2010 we relocated to a new factory complex of 2,600 square meter. Over the years, we have become the biggest manufacturer and supplier of Spare Wheel Cover / Trunk Floor Cover, Rear Parcel Shelf / Package Tray and Hood / Engine Bay Insulator in Malaysia. With over 20 years in the field, a Research, Design and Development Department equipped with CATIA V5 systems, the company has acquired a wealth of experience and technical know-how to provide services in product design,
prototype fabrication and product-cost needs of our customers.

Our products such as parcel shelves, trunk boards, rear seat back partitions, engine hood and dashboard outer insulators utilizes different materials and processes: hardboard, semi-cured resin felt and oil-palm fibre composite sheets providing customers with a wide range of materials to meet individual cost-needs. To keep pace with the rapid consolidation activities in the automotive industry, the company acquired a shareholding stake in Base Components Sdn. Bhd. in 2007 and bought over the business and assets of Rokisar Sdn Bhd in 2009. The acquisitions were made with strategic purposes of expanding the product range and strengthens our position in the automotive insulators and anti noise-vibration-harshness (NVH) products. With this new direction, the company expects to be moving forward positively in the next 5 years. Further acquisitions are planned in the near future to strengthen the company's portfolio upstream and downstream in the supply chain.

The company has research collaborations with Malaysian Palm Oil Board (MPOB), SIRIM and University Malaysia Pahang to explore advanced materials to be used in our future products. Light-weighting is the future direction for the automotive industry. In 2010, the company together with 3 automotive vendors formed a consolidated company known as Group Components Automotive Sdn Bhd wih a vision to become the region's preferred Tier-1 vendor in interior trims, seats and insulators.