Toyota Suppliers'
Club Directory
SEARCH
TSC Directory -
Show All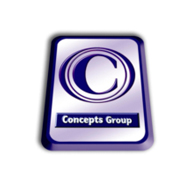 Company Information
Company Name
CONCEPTS ATC SDN. BHD.
Director Name
DATO' LOW BOON AN
Director Position
EXECUTIVE CHAIRMAN
Company Address
WISMA CONCEPTS, 214-216, JALAN BATU UNJUR 7, BAYU PERDANA, 41200 KLANG, SELANGOR DARUL EHSAN.
Contact Information

Office Telephone No
+603-3323 5399
Office Fax No
+603-3324 6224
Website
http://www.concepts-groups.com
Contact 1
MR.ALVIN TAN
Contact 1 Email
alvin@concepts-groups.com
Contact 1 Position
DIRECTOR
Contact 2
MS.VENICE YEE
Contact 2 Email
neo@concepts-groups.com
Contact 2 Position
CEO
Other Information
Company Registration No
364000-P
Date of Incorporation
18-10-1995
Current Paid-up Capital
MYR 1 MIL
Annual Sales Turnover
MYR 79 MIL
Number Of Employee
92
Product Manufactured
Manpower Supply Management
Company Introduction

Concepts Group was established since 1991 in Malaysia, consisting of a network of 16 companies that provide local and foreign human resources assistance to the industries of manufacturing, electrical and electronics, automotive, rubber and plastics, steel, chemicals, machinery, food and beverage and etc.
We provide ONE-STOP human resource services such as recruitment, transportation, accommodation, payroll management, discipline management, workers welfare, counseling as well as training.
Our Strengths
- 20 years of Experiences
- Financial Stability
- Licenses & Certifications
- Experienced Management Team
- Computerized & Systematic Management System
- Custom made software system in tracking local/ foreign workers from arrival until
end contract
- Own Transportation Company
- Own Accommodation Management Company
- Own Recruitment Centers in Overseas
- Reputed Outsourcing Company with Good Tracking Record at KDN & Immigration
Departments of Malaysia.