Toyota Suppliers'
Club Directory
SEARCH
TSC Directory -
Metal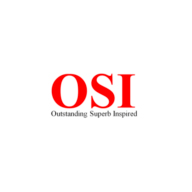 Company Information
Company Name
ORIENTAL SUMMIT INDUSTRIES SDN. BHD.
Director Name
MR. SHAMSUDDIN MOHAMED YUSOF
Director Position
CHIEF OPERATING OFFICER
Company Address
LOT 5032 JALAN TELUK DATUK 28/40 SEKSYEN 28 40400 SHAH ALAM SELANGOR DARUL EHSAN
Factory Address
SHAH ALAM PLANT
LOT 5032, JALAN TELUK DATUK 28/40,
SEKSYEN 28, 40400 SHAH ALAM,
SELANGOR DARUL EHSAN.

TANJUNG MALIM PLANT
LOT NO. 2, BANDAT PROTON,
BEHRANG STATION,
35950 TANJUNG MALIM,
PERAK DARUL RIDZUAN
Contact Information

Office Telephone No
+603-5191 2266
+603-5191 2269
Office Fax No
+603-5191 2267
+603-5191 2331
Factory Tephone No
+603-5191 2266
Factory Fax No
+603-5191 2267
Website
http://www.osisb.com.my
Contact 1
MR.AZLAN AHMAD
Contact 1 Email
azlana@osisb.com.my
Contact 1 Position
GENERAL MANAGER
Contact 2
MR.KHAIRUL FAIZI MOHD NASIB
Contact 2 Email
khairul.faizi@osisb.com.my
Contact 2 Position
ASST SECTION MANAGER
Other Information
Company Registration No
81500-D
Date of Incorporation
01-02-1982
Current Paid-up Capital
MYR 10 MIL
Annual Sales Turnover
MYR 160 MIL
Number Of Employee
973
Product Manufactured
Rear Bumper Beam, Rear Seat Frame, Reinf. Insp Panel, Frt Seat Frame, Fender Shield Assy, Rear Suspension Axle, Door Hinge, Lever Parking Brake, Frt Side Member Assy, Front Lower Arm, Front Crossmember, Frt Bumper Beam, Engine & Trans Mounting, Latch Assy Hood
Certification & Standards
OHSAS 18001, EMS14001, ISO/TS16949:2009
Technical Collaborators
- TECHNICAL ASSISTANCE
HIRUTA KOGYO, JAPAN
FUTABA INDUSTRIAL, JAPAN
AKASHI KIKAI INDUSTRIAL,JAPAN

- PURCHASE AGREEMENT
IMASEN ELECTRIC,JAPAN
SHIROKI CORPORATION, JAPAN

- ENGINEERING CONSULTANT
MITSUBISHI AUTOMOTIVE ENGINEERING, JAPAN

Main Production Process
Stamping, Welding, painitng & Main Assy
Manufacturing Facilities
Small press machine, Medium press machine, Robot welding, CNC bending, Workstation and Portable Spot machine, ED Black Painting, Caulking, riveting and assembly machine
Other Customers
PROTON, PERODUA, VOLVO, PHN, SAPURA BRAKE TECHNOLOGIES, TS LEAR AUTOMOTIVE, APM, STEELCASE, KUMPULAN JEBCO HICOM TECK SEE, ASSB & MODENAS.
Company Introduction

OSI is leader in providing stamping,welding,painting and assembly of metal automotive components,specialising in the chassis component and interior trims.Incorporated in 1982, it also offers services in jigs,tools and dies design and fabrication. As a Tier -1 manufacturer of metal - based products,OSI designs,develops,manufactures and delivers components to the major OEMs and motorcycle companies. OSI was accredited to TS16949,ISO14001 and OHSAS18001.