Toyota Suppliers'
Club Directory
SEARCH
TSC Directory -
Show All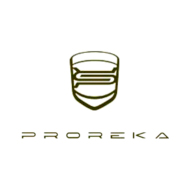 Company Information
Company Name
PROREKA (M) SDN. BHD.
Director Name
MR.THOMAS LIM TECK LIM
Director Position
EXECUTIVE DIRECTOR
Company Address
NO.17, JALAN INDUSTRI PBP3, TAMAN INDUSTRI PUSAT BANDAR PUCHONG, 47100 PUCHONG, SELANGOR D. E.
Factory Address
NO. 17, JALAN INDUSTRI PBP3, TAMAN INDUSTRI PUSAT BANDAR PUCHONG, 47100 PUCHONG, SELANGOR D. E.
Contact Information

Office Telephone No
+603-5882 2661
Office Fax No
+603-5882 2660
Website
http://www.proreka.com
Contact 1
MR.HASNOR BIN RADUAN
Contact 1 Email
hasnor@proreka.com
Contact 1 Position
HEAD OF SALES
Other Information
Company Registration No
512454-M
Date of Incorporation
25-04-2000
Current Paid-up Capital
MYR 8.5 MIL
Annual Sales Turnover
MYR 92 MIL
Number Of Employee
143
Product Manufactured
Floor Console, Gear Shift, Engine Cover, Garnish, Skirtings, Windscreen washer bottle, Spoiler, Door Check, Cubic Printing & Scuff Plate
Certification & Standards
ISO/TS 16949:2002 (since June 2005), ISO 14001:2004 (target August 2011)
Technical Collaborators
TAICA - JAPAN, MITSUBISHI AUTOMOTIVE ENG - JAPAN, ELITECH TECH - TAIWAN, MTM – AUSTRALIA & OTHERS.
Main Production Process
Plastic Injection, Blow Moulding, ABS Vacuum Forming, Fibre Reinforcement Process, Cubic Printing & Assembly.
Manufacturing Facilities
Injection Machines, Fibre Reinforcement Process, Blow Moulding Machines, Vacuum Forming Machines, Cubic Coating & Robotic Cutting Arm.
Other Customers
PROTON, PERODUA, INOKOM, HYUNDAI, MAZDA, TMAP-(THAILAND), ABDUL LATIF JAMEEL-(S.ARABIA), THINK GLOBAL AS-(NORWAY)
Company Introduction

Proreka (M) Sdn. Bhd. is a Malaysia Tier-1 vendor, supplying automotive parts and components to major car brands in Malaysia as well as throughout Asia. We have a team of professionals who can develop parts and components from design concept until mass production. Proreka with wide range of manufacturing processes to cater customer needs. We are provided styling and engineering facilities able to perform creative and innovative concept.