Toyota Suppliers'
Club Directory
SEARCH
TSC Directory -
Others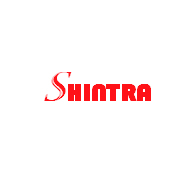 Company Information
Company Name
SHINTRA SDN. BHD.
Director Name
MR.TAN CHEAN SOON
Director Position
GENERAL MANAGER
Company Address
LOT 3822, JALAN 4D, KAMPUNG BARU SUBANG, 40150 SHAH ALAM, SELANGOR D.E., MALAYSIA.
Factory Address
LOT 3822, JALAN 4D, KAMPUNG BARU SUBANG, 40150 SHAH ALAM, SELANGOR D.E., MALAYSIA.
Contact Information

Office Telephone No
+603-7846 9078
+603-7846 2126
Office Fax No
+603-7846 8793
+603-7846 2126
Factory Tephone No
+6012-3168 903
Factory Fax No
+603-7846 8793
Website
http://www.epgroup.com.my
Contact 1
MR.TAN YAN SHENG
Contact 1 Email
ystan@epgroup.com.my
Contact 1 Position
TECHNO-COMMERCIAL MANAGER
Contact 2
MS.CHIA CHOY MEI
Contact 2 Email
cmchia@epgroup.com.my
Contact 2 Position
ACCOUNTS & ADMIN EXECUTIVE
Other Information
Company Registration No
411506-V
Date of Incorporation
27-11-1996
Current Paid-up Capital
MYR 800K
Annual Sales Turnover
MYR 10 MIL
Number Of Employee
30
Product Manufactured
Automotive Coatings, Industrial Coatings, Decorative House Paints, Floor Coatings, Plastic Paints, etc.
Certification & Standards
ISO9001:2008 & ISO14001:2004
Technical Collaborators
DUPONT SHINTO AUTOMOTIVE SYSTEMS CO. LTD.
Main Production Process
Blending, Dispersing, Grinding and Mixing.
Manufacturing Facilities
High Speed Disperser, Beadmills, Mixers, etc.
Other Customers
TOYOTA ASSB, NISSAN TCMA, KURODA PRECISION, ETC.
Company Introduction

We are a joint-venture paints manufacturer with extensive research and development efforts which consists of a full range of products for various markets. Our joint-venture partner, DuPont Shinto Automotive Systems Co. Ltd. based in Japan with manufacturing sites all over the world also supplies to the various automotive OEM customers.
The company objective is to provide the paints market with quality and value for money paints products backed up with strong Technical and commercial services and support to give the end users and customers total satisfaction.