Toyota Suppliers'
Club Directory
SEARCH
TSC Directory -
Others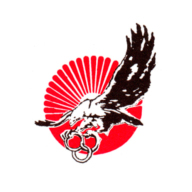 Company Information
Company Name
KUMPULAN KESUMA SDN. BHD.
Director Name
MS.WONG SIUT YIN
Director Position
DIRECTOR
Company Address
6, LORONG SS13/6A, SUBANG JAYA INDUSTRIAL ESTATE, 47500 SUBANG JAYA, SELANGOR..
Factory Address
6, LORONG SS13/6A, SUBANG JAYA INDUSTRIAL ESTATE, 47500 SUBANG JAYA, SELANGOR..
Contact Information

Office Telephone No
+603-5633 6229
+603-5633 0137
Office Fax No
+603-5634 9915
Factory Tephone No
+603-5633 6229
Factory Fax No
+603-5634 9915
Website
http://www.nylex.com/kesuma.html
Contact 1
MS.WONG SIUT YIN
Contact 1 Email
wedonkesuma@nylex.com
Contact 1 Position
DIRECTOR
Other Information
Company Registration No
47412-V
Date of Incorporation
18-05-1979
Current Paid-up Capital
MYR 205 K
Annual Sales Turnover
MYR 6.7 MIL
Number Of Employee
25
Product Manufactured
Sealants, Adhesives and Related Chemicals Compounds for automotive industry; air conditioner and refrigerator industry; air, oil filter and fuel filter industry; building industry, furniture industry and light engineering fabricating industry. Such as Butyl Sealants, Bituminous Sealants, PVC Based Sealants, Acrylic Sealants, Neoprene Sealants, Spotweld Sealants, Contact Adhesives, Epoxy Adhesives, Expanded Polystyrene Adhesives, Anti-rust, Noise Damping Sealants & etc.
Certification & Standards
ISO 9001:2008 and ISO 14001:2004
Technical Collaborators
EFTEC Thailand Co., Ltd and and Nihon Tokushu Toryo Co., Ltd (NITTOKU)
Main Production Process
Compounding of chemicals
Manufacturing Facilities
Hoppers, Extruders, Planetary Mixers and Stirrer Tanks.
Other Customers
PERODUA, TAN CHONG MOTOR, SWEDISH MOTOR, MERCEDES BENZ MALAYSIA, ORIENTAL ASSEMBLERS, PANASONIC HA-AIR CONDITIONING, OYL MANUFACTURING, UNITED VEHICLES INDUSTRIES, PONG CODAN RUBBER, SEGINIAGA RUBBER INDUSTRIES AND OTHERS.
Company Introduction

Kumpulan Kesuma Sdn Bhd which commenced business operation in 1983 specialises in the manufacturing and distribution of a range of industrial adhesives and sealants under the brand name WEDON. Over the years Kumpulan Kesuma Sdn Bhd has built up a good reputation in the market in terms of product quality, effective after sales technical service and reliability. It is also able to manufacture its range of products in conformance with international standards at a competitive prices. Its products are utilised by major users in the country such as the automobile industry, marine cargo container industry, air-conditioner and refrigerator industry, air and oil filter industry, furniture industry and light engineering / fabricating industry.


Both Kumpulan Kesuma Sdn Bhd and Wedon Sdn. Bhd. are subsidiaries of Nylex Bhd (a leading PVC leather and plastic products producer in Malaysia). Nylex is in turn a subsidiary of Ancom Bhd, basically a chemical firm. Thus, we can enjoy the tremendous synergy in prices of common raw materials (e.g. PVC resins & plasticisers) as the result of economy of scale, and R&D facilities like SIRIM approved lab and PVC testing equipments.
Kesuma has been manufacturing and developing sealants, adhesives and related chemical products since 1983. We have proven track record in various car plants and manufacturers throughout Malaysia for 27 years. As a manufacturer, customers with sales tax exemptions can be served.
Wedon Sdn Bhd handles the smaller end users and retail market. Our products have been used in prestigious buildings like the Petronas Twin Towers, Monash/Sunway College, National Heart Centre and Subang Jaya Medical Centre.
Together Kesuma and Wedon, we serve a wide spectrum of customers in the niche market of adhesives, sealants and related chemicals.