Toyota Suppliers'
Club Directory
SEARCH
TSC Directory -
Electronics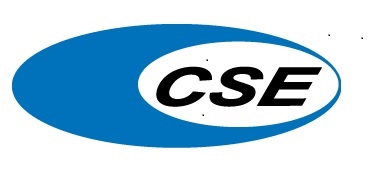 Company Information
Company Name
CSE AUTOMOTIVE TECHNOLOGIES SDN. BHD.
Director Name
MR.RONNY TAN
Director Position
GROUP CHAIRMAN/MANAGING DIRECTOR
Company Address
PAT SQUARE, JALAN PELUKIS U1/46, TEMASYA INDUSTRIAL PARK,
40150 SHAH ALAM, SELANGOR
Factory Address
PAT SQUARE, JALAN PELUKIS U1/46, TEMASYA INDUSTRIAL PARK,
40150 SHAH ALAM, SELANGOR
Contact Information

Office Telephone No
+603-5569 4200
Office Fax No
+603-5569 4201
Factory Tephone No
+603-5569 4200
Factory Fax No
+603-5569 4201
Website
http://www.cse.com.my
Contact 1
MR.COLIN HOOKHAM
Contact 1 Email
colin@cse.com.my
Contact 1 Position
GROUP COMMERCIAL DIRECTOR
Contact 2
MR.CHUA TEIK BENG
Contact 2 Email
chua@cse.com.my
Contact 2 Position
SENIOR MANAGER, BUSINESS DEVELOPEMNT
Other Information
Company Registration No
142103-D
Date of Incorporation
13-07-1985
Current Paid-up Capital
MYR 2 MIL
Annual Sales Turnover
MYR 190 MIL
Number Of Employee
159
Product Manufactured
Vehicle Anti Theft Systems, Parking Aids, Vehicle Telematics Systems including; Stolen Vehicle Tracking & Recovery Systems, Fleet Management Systems & Telematics Insurance Systems.
Certification & Standards
TS16949, ISO14001 & ISO9001
Technical Collaborators
COBRA AUTOMOTIVE TECHNOLOGIES, META SYSTEMS SPA, FUJITSU TEN JAPAN LIMITED, OCTO TELEMATICS SPA & DIGICORE.

Main Production Process
Assembly, Test and Programme configuration for electronic systems (Anti-theft, Parking Aid, Audio, EFI) and telematics (Vehicle Tracking/Fleet Management system)
Manufacturing Facilities
Assembly lines, Program configuration stations and End of Line Test. The Electronic parts are manufactured by Sub contractors in China and technology partners in Phillipines and Thailand (Fujitsu TEN) and in Italy (Cobra and Meta System)
Other Customers
HONDA, PERODUA, ISUZU, MITSUBISHI, NISSAN, BMW, MERCEDES BENZ, AFTER-MARKET DEALERS & TOYOTA ALGERIA/ALJ.
Company Introduction

CSE Automotive Technologies (CSE) was established in 1985 in Malaysia with its own R&D centre in collaboration with Cobra Automotive Technologies in the business of vehicle anti-theft systems - the first company to introduce Remote Control technologies in Malaysia.
With over 25 years of successful vehicle security business, CSE has since established strategic technological partnerships with international companies who are leaders in the field of vehicle electronic systems and Telematics including Cobra Automotive Technologies, Meta System, Fujitsu Ten, Octo Telematics, and Digicore. Today, CSE's Technology centre includes facilities for Electronic systems R&D, Telematics development, System Application Design for fleet management and insurance Telematics, Vehicle Integration Design, Product and Programme Management, Technical Support, Data Centre for Telematics server-centric infrastructures and our own Secure Operating Centre (SOC) for Stolen Vehicle Recovery services.

Our Manufacturing Facilities: The processes related to the production of electronic systems are totally managed in-house in collaboration with our technology partners. The total building area of CSE HQ is 40,000 SF and half the area (20,000 SF) is allocated for Industrial Operations (production and warehousing). Continuous investments are made to meet automotive requirements targeting reliability, availability and maintainability. Automatic traceability for each electronic device is by Process Quality System (PQS) and our Management Certification: ISO 9001, TS 16949, ISO 14001.
Our Business Areas: Automotive (OE/AM) for Anti-theft, Parking Aid, Telematics Location based services and Fleet/Insurance for fleet management system and Insurance Telematics.
Our Vision: to be recognised as the leading provider of automotive and Telematics system solutions in our markets as a result of our innovation, our quality standards and our professionalism in business.