Toyota Suppliers'
Club Directory
SEARCH
TSC Directory -
Metal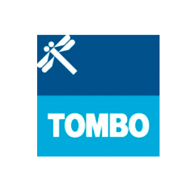 Company Information
Company Name
NICHIAS FGS SDN. BHD.
Director Name
MR.NAKASONE JUNICHI
Director Position
MANAGING DIRECTOR
Company Address
PLOT 103, DARULAMAN INDUSTRIAL ESTATE, BANDAR DARULAMAN,
06000 JITRA, KEDAH DARULAMAN, MALAYSIA.

Factory Address
PLOT 103, DARULAMAN INDUSTRIAL ESTATE, BANDAR DARULAMAN,
06000 JITRA, KEDAH DARULAMAN, MALAYSIA.
Contact Information

Office Telephone No
+603-5636 4067
Office Fax No
+603-5636 4078
Factory Tephone No
+604-9173 760
Factory Fax No
+604-9175 964
Website
http://www.nichias.co.jp
Contact 1
MS.WENDY HEW
Contact 1 Email
wendyhew@nichfgs.com.my
Contact 1 Position
A.MANAGER
Other Information
Company Registration No
203309-H
Date of Incorporation
27-08-1990
Current Paid-up Capital
MYR 26 MIL
Annual Sales Turnover
MYR 113 MIL
Number Of Employee
592
Product Manufactured
Automotive Gaskets, PTFE Seal Tape,Compressed Fibre
Jointing, Spiral Wound Gasket, Omega Floor, Metakote Gasket.
Certification & Standards
ISO 9001:2008 & ISO 14001:2004
Technical Collaborators
NICHIAS CORPORATION
Main Production Process
Winding, Stamping, Casting & Grinding, Calendaring, Coating.

Manufacturing Facilities
Winding Machines, Press Machines, Calendaring Roll Lines, Coating Line, Casting & Grinding Line.

Other Customers
NISSAN, MAZDA, TOKICO, TDW, SANDEN, VALEO, AAT, ISUZU, STM,
APM, KYB, PETRONAS, SHELL, MLNG.
Company Introduction

Nichias FGS Sdn Bhd was established on the 27th August 1990 which was located in Jitra, Kedah.
We are wholly owned subsidiary of Nichias Corp. Japan.
We produce building material such as raised floor, industrial gaskets ranging from non metallic to metallic gaskets for Petrochemical and general industries.
Automotive related gaskets for both 2 wheelers and four wheelers vehicle under the technology of Nichias Corp. In view of our quality and environment consciousness, we were awarded with ISO 9001:2008 and ISO14001. Nichias FGS Sdn Bhd, is the first integrated plant in this region producing automotive gaskets from raw material until finished products. Our range of manufactured products are CR Vortex gaskets for exhaust pipe, compressor gaskets for automotive air-cond. compressor, engine gaskets, soft gaskets and brake shim.

Our quality assurance was established under the organization of Automotive Division of Nichias Corp. Japan to cope and to meet the sever requirements from the Automotive industries.