Toyota Suppliers'
Club Directory
SEARCH
TSC Directory -
Metal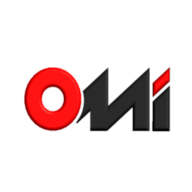 Company Information
Company Name
ORIENTAL METAL INDUSTRIES (M) SDN. BHD.
Director Name
MR.LOOI KOK LOON
Director Position
MANAGING DIRECTOR
Company Address
LOT 51, JALAN UTAS 15/7, SECTION 15, 40200 SHAH ALAM, SELANGOR.
Factory Address
LOT 51, JALAN UTAS 15/7, SECTION 15, 40200 SHAH ALAM, SELANGOR.
Contact Information

Office Telephone No
+603-5519 4733
+603-5519 4526
Office Fax No
+603-5519 4384
Factory Tephone No
+603-5519 4733
Factory Fax No
+603-5519 4384
Contact 1
MR.PATRICK CHOO
Contact 1 Email
patrickchoo@omi.com.my
Contact 1 Position
MARKETING MANAGER
Contact 2 Email
marketing@omi.com.my
Other Information
Company Registration No
48289-H
Date of Incorporation
1979
Current Paid-up Capital
MYR 10.5 MIL
Annual Sales Turnover
RM 65 MIL
Number Of Employee
240
Product Manufactured
Steel Wheel And Tyre Assembly.
Certification & Standards
TS16949, ISO 14001 & OHSAS18001
Technical Collaborators
CMW, JAPAN
Main Production Process
RIM Forming Process, Disc Stamping Process, Wheel Assy Process, CED Primer Coating, Colour Top Coating & Wheel Module Process.
Manufacturing Facilities
RIM Production Line, Disc Production Line, Automated Wheel Assembly Welding, Ced Primer Coat & Colour Coat Line, Dedicated Module Assembly Line, Testing And Utilities.
Other Customers
PROTON, PERODUA, TOYOTA, HONDA, NAZA, KIA, INOKOM, HYUNDAI & SUZUKI.
Company Introduction

Oriental Metal industries (M) Sdn Bhd (OMI) started as a SME vendor that commenced operations in 1985 with the assistance of Central Motor Wheel Company Ltd., who is a subsidiary of Toyota Motor Corporation. Today, OMI is fully run by competent locals as LSI vendor that serves about 85% of the Malaysian Automotive Industry today.
In 1996, OMI implemented full manufacturing facility for steel wheel and at the same time, an opportunity was given for it to venture into wheel assembly module business. In 2005, our sequential delivery strategy for module business did well despite keen market competitions. Introduction of modern automated production facilities coupled with GMP and Toyota Production Systems in both steel wheel and wheel assembly module operations was key for achieving good Quality, Cost and Delivery performance.

We have also equipped ourselves with TS-16949, ISO14001 and OHSAS18001 which are Quality Management Systems required by our customers covering manufacturing, environment and safety. Human resource development programme deployment with training, OJT, job enlargement & transfer helped in meeting staff's career development expectation and retention of skills and know-how within company.
In the year 2010, OMI has done well backed by recognition from valued OE customers for Best Kaizen Projects award, 1st runner up for QCC activities, Top 5 Best Vendor award, Excellence Delivery Vendor Award, Excellence Quality Vendor nominee and Excellence Performance Vendor (LSI) nominee.
As responsible corporate citizen, OMI contributed back to society yearly in the form of providing internship for university students, conduct safety talks & practical workshop for boys-homes, Gotong-Royong activities and donations for the needy and disaster relief funds.


Trough our Vision of being the preferred regional Tier-1 Comprehensive Wheel Module Supplier and driven by our Core Values : Integrity, Excellence, Teamwork, Innovation & Customer Orientation, the management team continues to drive for further enhancing our total supply value chain for OEM with more value-add, new products and export programmes.