Toyota Suppliers'
Club Directory
SEARCH
TSC Directory -
Show All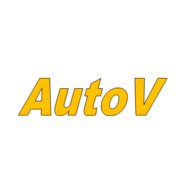 Company Information
Company Name
AUTOVISOR PLASTICS SDN. BHD.
Director Name
MR.KONG KOK KEONG
Director Position
CHAIRMAN & CHIEF EXECUTIVE OFFICER
Company Address
WISMA AIC, LOT 3, PERSIARAN KEMAJUAN, SEKSYEN 16, 40200, SHAH ALAM, SELANGOR
Factory Address
WISMA AIC, LOT 3, PERSIARAN KEMAJUAN, SEKSYEN 16, 40200, SHAH ALAM, SELANGOR
Contact Information

Office Telephone No
+603-5541 5388
+603-5541 5248
Office Fax No
+603-5541 5587
+603-5541 5337
Factory Tephone No
+603-5541 5388
Factory Fax No
+603-5541 5587
Website
http://www.autov.com.my
Contact 1
MR.IDRIS HJ. MOHAMMAD MUSA
Contact 1 Email
idris.m@autov.com.my
Contact 1 Position
DEPUTY CHIEF OPERATING OFFICER
Other Information
Company Registration No
193724-X
Date of Incorporation
1990
Current Paid-up Capital
MYR 3.5 MIL
Annual Sales Turnover
MYR 1.2 MIL
Number Of Employee
67
Product Manufactured
Sunvisors & Room Lamp Assy
Certification & Standards
ISO/TS16949 & ISO14001:2004
Technical Collaborators
KYOWA SANGYO
Main Production Process
High Frequency Welding (PVC & Flocking)
Manufacturing Facilities
High Frequency Welding, Ultrasonic Welding, Sewing Process, PVC Cutting & PVC Punching.
Other Customers
PROTON, PERODUA, HONDA, INOKOM, LOTUS,
Company Introduction

Autovisor Plastics Sdn Bhd (AVPSB) is a subsidiary of AutoV Corporation Berhad (AutoV), whose paid-up captial is MYR68 million. With technical support from our partner, Kyowa Sangyo, AVPSB is able to provide the latest sunvisor technology to cater for any customers request. With AutoV latest aquisition, AVPSB is also be able to access a full range of facilities ranging from R&D, plastics injection and metal stamping under the AutoV Corporation flagship which also supplies wiper systems, washer systems, horns, window regulators, door modules, door sash, room lamps and side mirrors to various automakers and assemblers. AutoV Corporation Berhad has been recognized as 2011 Malaysia Automotive Component Manufacturer of the Year by Frost & Sullivan.