Toyota Suppliers'
Club Directory
SEARCH
TSC Directory -
Show All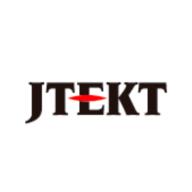 Company Information
Company Name
JTEKT AUTOMOTIVE (M) SDN.BHD.
Director Name
MR.KEIZO HISAKI
Director Position
DEPUTY MANAGING DIRECTOR
Company Address
LOT 24, JALAN DELIMA 1/3, SUBANG HI-TECH INDUSTRIAL PARK, BATU TIGA, 40000 SHAH ALAM, SELANGOR
Factory Address
LOT 24, JALAN DELIMA 1/3, SUBANG HI-TECH INDUSTRIAL PARK, BATU TIGA, 40000 SHAH ALAM, SELANGOR
Contact Information

Office Telephone No
+603-5629 6800
+603-5629 6811
Office Fax No
+603-5635 2379
+603-5629 6977
Factory Tephone No
+603-5629 6800
Factory Fax No
+603-5629 6977
Website
http//www.jtekt.co.jp/e/company/group.html
Contact 1
MR.SHAHARUDIN ARIFFIN
Contact 1 Email
shah@jtekt.com.my
Contact 1 Position
DIVISIONAL DIRECTOR
Contact 2
MR.TAKANORI KAMITANI
Contact 2 Email
tkamitani@jtekt.com.my
Contact 2 Position
BUSINESS COORDINATOR
Other Information
Company Registration No
198345-U
Date of Incorporation
05-1990
Current Paid-up Capital
MYR 36 MIL
Annual Sales Turnover
MYR 278 MIL
Number Of Employee
473
Product Manufactured
Link Assy Power Steering, Gear Assy Steering, Gear Assy Steering (EPS) & Automotive component.
Certification & Standards
ISO / TS 16949 & ISO 14001
Technical Collaborators
JTEKT JAPAN & SOMIC ISHIKAWA
Main Production Process
Machining and assembly of steering gear component.
Manufacturing Facilities
LMW
Other Customers
PERODUA, DAIHATSU & FORD / MAZDA
Company Introduction

JTEKT Automotive (Malaysia) Sdn. Bhd. (JAMY) is leading the innovation of steering gear technology with his objective to build successful and solid joint venture company which can manufacture and supply outstanding quality and value of product at competitive price to both Malaysia and overseas market. With the policy of considering the customer first and supply the most excellent manufacturing system and practice with joint hands and strive for continuous improvement and progress through openness and creativity based on mutual trust and cooperation among all employees and management. To keep harmony with stakeholder and adhere to Malaysian Government policy and global social requirement as a responsible corporate citizen.