Toyota Suppliers'
Club Directory
SEARCH
TSC Directory -
Show All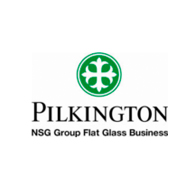 Company Information
Company Name
MALAYSIAN SHEET GLASS SDN. BHD.
Director Name
MR.KHOH KWANG TIT
Director Position
GENERAL MANAGER
Company Address
21 KM 47000 SUNGAI BULOH, SELANGOR DARUL EHSAN.
Factory Address
21 KM 47000 SUNGAI BULOH, SELANGOR DARUL EHSAN.
Contact Information

Office Telephone No
+603-6156 5011
+603-6156 2018
Office Fax No
+603-6156 0377
+603-6156 5000
Factory Tephone No
+603-6156 5011
Factory Fax No
+603-6156 0377
Website
http://www.pilkington.com.my
Contact 1
MR.TOH TEONG HIN
Contact 1 Email
Toh.TeongHin@my.nsg.com
Contact 1 Position
COUNTRY MANAGER (SALES/ MARKETING)
Other Information
Company Registration No
11399-M
Date of Incorporation
24-05-1905
Current Paid-up Capital
MYR 81 MIL
Annual Sales Turnover
MYR 383 MIL
Number Of Employee
550
Product Manufactured
Automotive & Building Glass
Certification & Standards
ISO/TS 16949 ISO 14991 TIS ECE-R43 NEW JIS SNI/CCC
Technical Collaborators
TOUGHENED/ LAMINATED SAFETY GLASS
Main Production Process
Cutting /Drilling, Printing & Furnance
Manufacturing Facilities
Toughened & Laminated Machine
Other Customers
PROTON PERODUA HONDA TCMA OTHERS
Company Introduction

Malaysian Sheet Glass Sdn Bhd is a fully integrated glass manufacturer with Float Glass and Automotive Glass facilities in Malaysia. We are a wholly own subsidiary of Nippon Sheet Glass Co Ltd, Japan. We belong to a global group with operations in 29 countries and sales in more than 130 countries. We are able to draw the experience from our global network to provide the best of service and quality to Malaysian customers. Currently we supplies Malaysian OE and aftermarket with a wide range of toughened and laminated glass with value added parts attached. We are also constantly benchmarked against the other 28 plants worldwide to constantly level up our quality, cost and service.