Toyota Suppliers'
Club Directory
SEARCH
TSC Directory -
Show All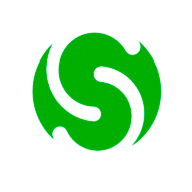 Company Information
Company Name
SEGINIAGA RUBBER INDUSTRIES SDN. BHD.
Director Name
MR.JUMARY JAAPAR
Director Position
CEO
Company Address
LOT 1562, BBERJUNTAI BISTARI, 45600 BATANG BERJUN TAI, SELANGOR
Factory Address
LOT 1562, BERJUNTAI BISTARI, 45600 BATANG BERJUN TAI, SELANGOR
Contact Information

Office Telephone No
+603-3271 0200
Office Fax No
+603-3271 0205
+603-3271 0009
Factory Tephone No
+603-3271 0200
Factory Fax No
+603-3271 0205
Website
http://www.seginiagarubber.com.my
Contact 1
MR.MOHAMAD ASRI BASIRON
Contact 1 Email
asri@seginiaga.com.my
Contact 1 Position
ASST. MANAGER
Other Information
Company Registration No
182982-X
Date of Incorporation
10-06-1989
Current Paid-up Capital
MYR 25 MIL
Annual Sales Turnover
RM 32 MIL
Number Of Employee
276
Product Manufactured
Weatherstrip, Runchannel, Insulation Hose, Extruded Rubber Profile & Moulded Articles
Certification & Standards
ISO/TS16949
Main Production Process
Mixing, Extrusion & Compression /Moulded
Manufacturing Facilities
Mixer, Extrusion M/C, 350T Press M/C & Flocking M/C
Other Customers
PROTON, PERODUA, ASSB, DENSO, INGRESS & KTMB
Company Introduction

SEGINIAGA has become the no 1. Extruded rubber weatherstrip manufacturer in MALAYSIA.