Toyota Suppliers'
Club Directory
SEARCH
TSC Directory -
Others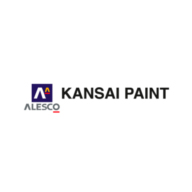 Company Information
Company Name
SIME KANSAI PAINTS SDN. BHD.
Director Name
MR.CHAN CHEE MENG
Director Position
MANAGING DIRECTOR
Company Address
NO. 2, SOLOK WAJA 2,KAWASAN PERINDUSTRIAN BUKIT RAJA, 41710 KLANG, SELANGOR DARUL EHSAN.
Factory Address
NO. 2, SOLOK WAJA 2,KAWASAN PERINDUSTRIAN BUKIT RAJA, 41710 KLANG, SELANGOR DARUL EHSAN.
Contact Information

Office Telephone No
+603-3343 4833
+603-3341 7790
Office Fax No
+603-3341 7741
+603-3348 7806
Factory Tephone No
+603-3343 4833
Factory Fax No
+603-3341 7741
Website
http://www.kansai.co.jp
Contact 1
MR.VINCENT LEE
Contact 1 Email
vincent.lee@kansaipaint.com.my
Contact 1 Position
GM - SALES & MARKETING
Contact 2
MR.CHUA SU YONG
Contact 2 Email
chua.sy@kansaipaint.com.my
Contact 2 Position
SALES MANAGER (OEM)
Other Information
Company Registration No
218147-M
Date of Incorporation
03-06-1991
Current Paid-up Capital
MYR 20 MIL
Annual Sales Turnover
MYR 159 MIL
Number Of Employee
258
Product Manufactured
Automotive OEM coatings, Electro Deposition Paint (ED),
Motorcycle Coatings & Auto Refinish Paint
Certification & Standards
ISO / TS 16949 : 2002, ISO 14001 : 2004, OHSAS 18001 : 1999

Technical Collaborators
KANSAI PAINT CO. LTD.
Main Production Process
Paint Manufacturing
Manufacturing Facilities
DCP, Horizontal Bead Mill,
Twin Sand Mill, Attritor & Pebble Ball Mill
Other Customers
PERUSAHAAN OTOMOBIL NASIONAL BERHAD,
PERODUA MANUFACTURING SDN BHD, HONDA MALAYSIA SDN BHD, TAN CHONG MOTOR ASSEMBLIES SDN BHD & NAZA AUTOMOTIVE MANUFACTURING SDN BHD.
Company Introduction

Founded in 1918 by Mr Katsujiro Iwai, Japan's largest paint manufacturer, Kansai Paint Co.Ltd. has been growing steadily and is one of the world key players for supplying automotive coatings to all major automotive paint industry worldwide.
Sime Kansai Paints Sdn Bhd (SKP) is a Joint Venture Company between 2 well-known
conglomerates, Sime Darby Berhad (SDB) and Kansai Paint Co., Ltd. Japan (KPJ) under
the brand name, ALESCO.
KPJ is Japan's No. 1 most advanced manufacturer of coating materials for various
applications, and is one of world's leading paint manufacturers. The principal activity of the
company is to manufacture and market Cathodic Electro-Deposition (CED) Paints,
Automotive Top Coats, Automotive Thinners and Automotive Plastic Coatings. Apart from
supplying automotive coatings to major automotive players in Malaysia, the Company also
exports to Asean and Middle-East countries.