Toyota Suppliers'
Club Directory
SEARCH
TSC Directory -
Plastic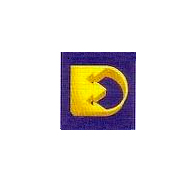 Company Information
Company Name
DELLOYD INDUSTRIES SDN. BHD.
Director Name
DATO' SRI TEE BOON KEE
Director Position
GROUP MANAGING DIRECTOR
Company Address
LOT 33004/5, BATU 5, JALAN KEBUN, 42450 KLANG, SELANGOR DARUL EHSAN.
Factory Address
LOT 33004/5, BATU 5, JALAN KEBUN, 42450 KLANG, SELANGOR DARUL EHSAN.
Contact Information

Office Telephone No
+603-5163 6888
Office Fax No
+603-5161 3362
Factory Tephone No
+603-5163 6888
Factory Fax No
+603-5161 1005
Website
http://www.delloyd.com
Contact 1
MR.MUSTAFFA HJ.BAKAR
Contact 1 Email
mustaffa@delloyd.com
Contact 1 Position
CHIEF OPERATING OFFICER
Contact 2
MR.MOHD ZULKEFLI ISA
Contact 2 Email
mohdzul@delloyd.com
Contact 2 Position
MARKETING GENERAL MANAGER
Other Information
Company Registration No
185145-D
Date of Incorporation
20-03-1996
Current Paid-up Capital
MYR 14 MIL
Annual Sales Turnover
MYR 133 MIL
Number Of Employee
961
Product Manufactured
Door Mirror, Inner Mirror, Sunvisor, Grip Assist, Interior Trim, Bumper, Outside & Inside Handle, Adaptor, Pwr Wndw Regulator, Pwr Wndw Switch, Fog Lamp, High Mounted Stop Lamp, License Plate Lamp, Door Latch, Brake Sensor, Striker Door & Gear Knob.
Certification & Standards
1993 - ISO 9002, 1995 - ISO 9001, 2000 - QS 9000, 2006 - ISO/TS 16949, 2008 - ISO 14001 & JUNE 2011 - OHSAS 18001
Technical Collaborators
MURAKAMI CORPORATION JAPAN-DOOR MIRROR
Main Production Process
Assembly, Painting, Plastic Injection & Metal Stamping.
Manufacturing Facilities
Plastic Injection Molding Machine, Stamping Press, Mirror Final Assy Inspection Equipment, Conveyor Painting Oven, 20 Assembly Lines, Ultrasonic Sealing Machines, Specialised Automatic & Semi Automatic Assembly Equipment And Jigs.
Other Customers
PROTON, PERODUA, FORD, CHERRY ALADO & NAZA.
Company Introduction

Group of Companies
Delloyd Group is a leading original equipment manufacturer (OEM) for the major car manufacturers and assemblers in Malaysia. It comprises a group of companies, each involved in a specific area of manufacture and distribution of a comprehensive range of car components and accessories. The group's business is also complemented by its interest in the plantation sector.
Delloyd Industries (M) Sdn. Bhd. Manufacturer of original equipment parts and accessories such as door mirrors, central locks and alarms, power window regulator systems, wheel covers, car radio antennas, door module and etc.
Delloyd Auto Parts (M) Sdn. Bhd. Involved in the trading and distribution of all kinds of auto components and accessories
Delloyd Electronics (M) Sdn. Bhd. Manufactures power window motors, actuators, switches, relays, electronic control modules and lighting systems.

Delloyd Auto Parts Manufacturing Sdn. Bhd. Manufactures gear knobs, third brake lights, carpet mats, wheel covers, power antennas and etc.
Delloyd Management Services (M) Sdn. Bhd. Provides management services, company secretarial services and management placement services
Delloyd Plantation Sdn. Bhd. (a 90% owned subsidiary) carries on the business of oil palm cultivation and sale of crude palm oil and palm kernel. The company owns the "Sungai Rambai Estate", measuring 3,594 acres cultivated with oil palm on freehold land. The estate is located at Batang Berjuntai, district of Kuala Selangor, Selangor Darul Ehsan, which is approximately 60 kilometers from Kuala Lumpur and approximately 7 kilometers by road to the west of Batang Berjuntai town.
Quality Policy
Delloyd's commitment to produce superior value-added products is endorsed by its Quality Policy, which states that :-
"Delloyd is committed to design and manufacture quality products at optimal cost through our continuous pursuit of excellence to meet customer satisfaction."